Appointment Cards
STATIONERY
Make sure your customers save the date for their next check-up or meeting, with Start Creative's range of personalised appointment cards. Dentists and dog groomers alike can ensure customers keep track of your upcoming appointments using customisable cards, made to measure and sure to please.

Keep your customers up to date with personalised appointment cards Missed appointments can be a thing of the past if you help your customers get organised – that's why we offer appointment cards designed the way you want. Available in a convenient credit card-sized format, keep a stack stashed under the reception desk, ready to jot down the details of a future appointment. Customised just as you like, you can keep it simple or make a song and dance of your services – the choice is yours.

Choose branded appointment cards to show you're serious about keeping time. Appointment cards aren't just a formality – they're a way to show you're serious about staying organised, showing your customer that their time is just as important as yours.

We can help you make a great impression with a high-quality design that speaks volumes. Choose between single or double-sided printing, in your choice of colour and customised design.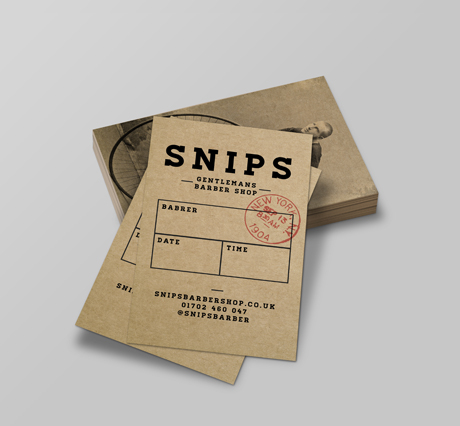 Keep your business in front of your client all-year around with our fantastic calendars. They're also great to give out as gifts for a birthday or personalised Christmas present. Printed in full colour throughout, they look equally at home stood up on a desk or hung on a wall.

Desk or Wall Calendars from Start Creative, Peterborough are a perfect advertising tool for business or a great personalised gift for your friends and family!


Compliment Slips
STATIONERY
Strike the perfect balance between professionalism and a personable appeal in all of your communications with compliment slips. Whether you're sending a parcel to a customer, or simply want to thank a client, include this customised product in each outgoing parcel and feature your own branding to send the right message.

Be distinctive with personalised compliment slips in all of your client communications. In business, a personal touch can go a long way. Make the best impression with every piece of mail, and use Start Creative's compliment slip printing service for a high quality product. Reinforce who you are and what you want to say with this handy promotional tool, to let your clients know that you appreciate their custom and make them feel valued.

Stick in your clients' mind - use Start Creative's compliment slip printing service. Discover our range of options to create the perfect product to suit your business. Print on both sides for double the impact, and choose from our different weights of bond and conqueror paper. For a final touch, include your contact details so you're never far from your clients thoughts.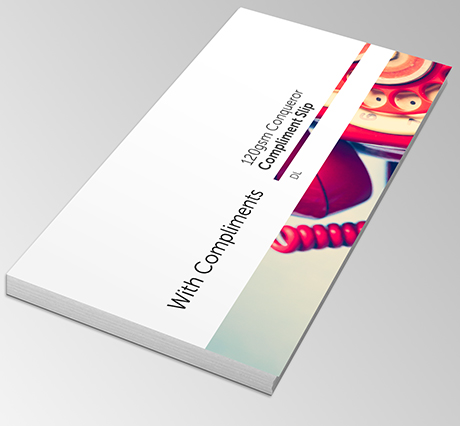 Ensure your customers notice you the moment you reach out with envelope printing from Start Creative, Peterborough. Freshen up your marketing tactics and make sure you're at the forefront of your customer's minds with customised envelopes. With a range of sizes to choose from, along with CYMK 4 coloured printing on both sides, you can customise to suit your branding.

Create the perfect marketing materials with personalised envelopes delivered straight to your door.

With newsletters, reminders and general marketing tools you send out to your customers, be sure to make your business recognisable directly from the envelope. Once you've decided on your final look, leave the rest up to us – we'll get straight on it and send your custom envelopes to you with free UK delivery.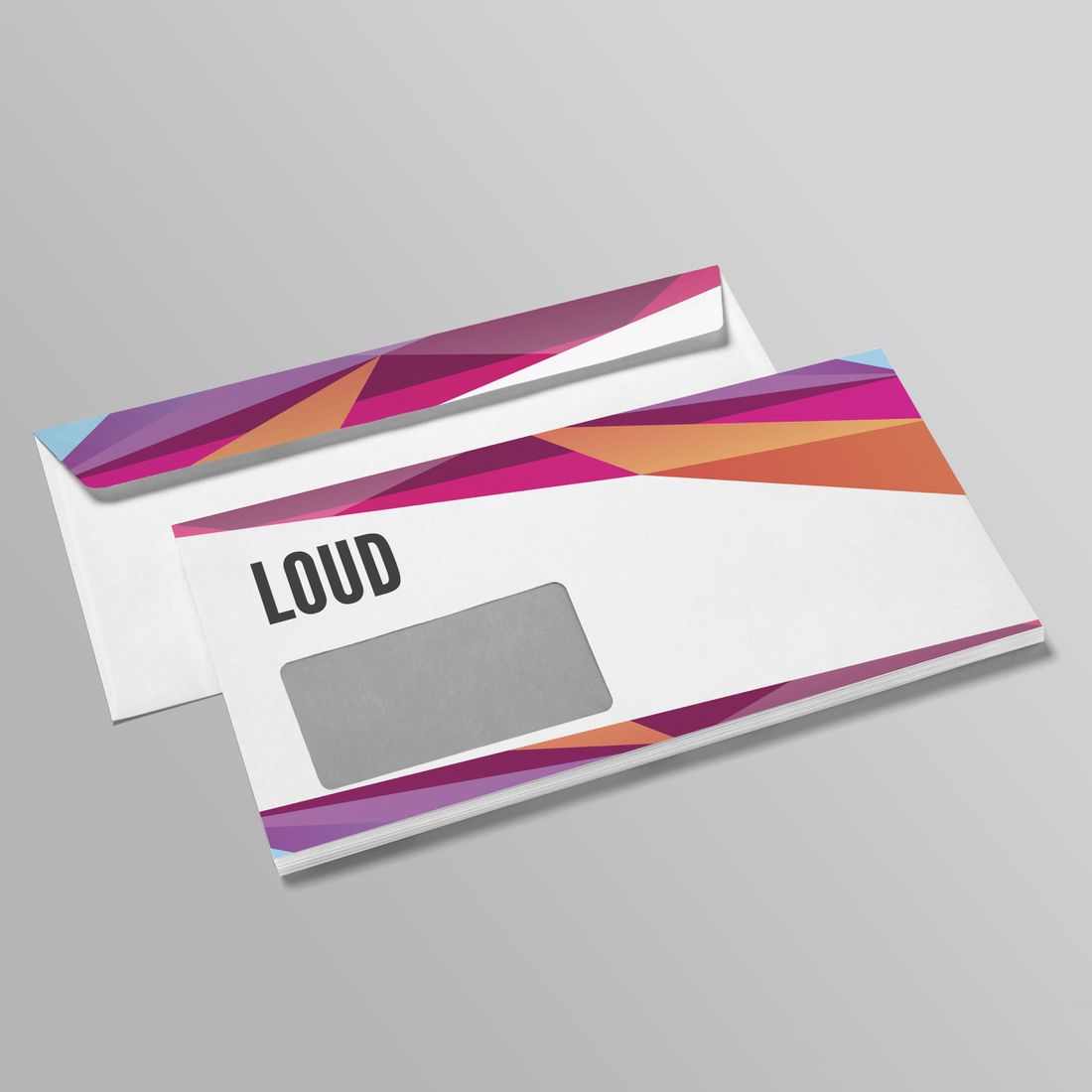 Make your first impression count with Start Creative's presentation folders. By putting your own stamp on your business presentation folders, you're bringing more identity to your brand – and more visibility too. Available in a choice of A4 or A5, you can use your presentation folders to hang onto a few carefully selected documents. It makes it even easier to store your rough notes, or pre-prepared presentation notes for that next workshop or training event.

The choice of design is completely up to you. From a simple few words on the front to an all-singing, all-dancing logo – make it as complex or simplistic as you wish. If your busy schedule needs something to keep your documents orderly and organised, our folder printing service can be invaluable. Giving your customers something to remember your business by can also help plant the branding seed in their minds.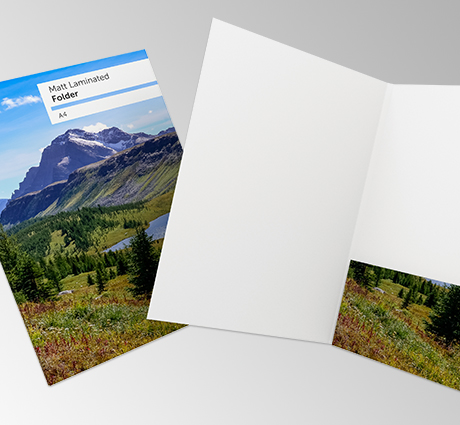 A letterhead is more than just a corporate logo – it's your chance to make a great first impression with customers. Use your branded letterheads to keep external communication consistent, with the same style and flair your mailing list has become accustomed to. With so much of your client contact happening on email these days, sending letters can still provide the personal touch which many businesses miss out on.

We can arrange your letterhead design just as you wish. Choose whether to tuck all your contact details into one corner or put your vital info at the foot of the page, ready to remind your customers each time they turn over. Letterhead printing is available on a variety of paper types and thicknesses, so whether you opt for a lightweight 90gsm or a sturdier 120gsm is all down to your tastes.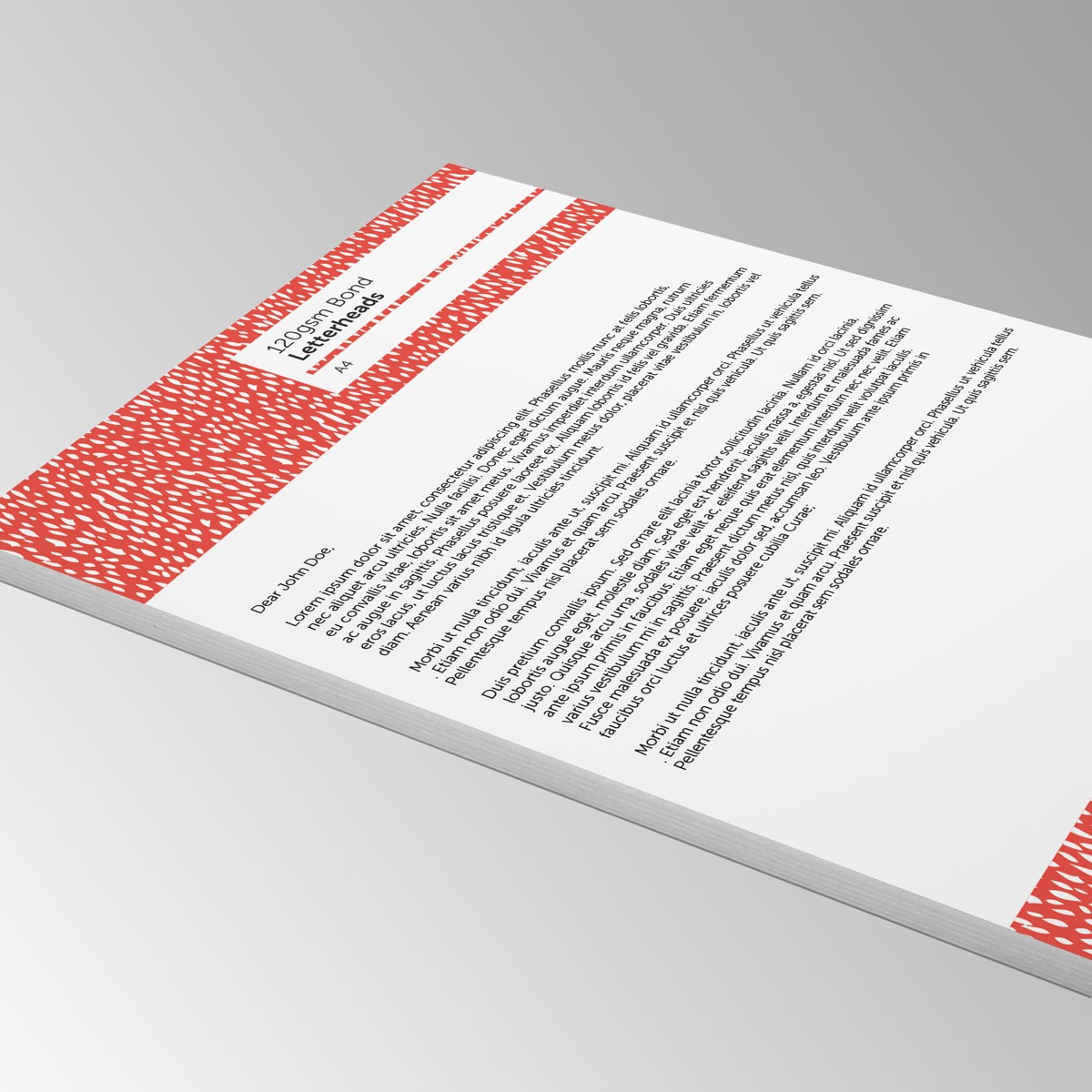 For NCR pads you'll love, let Start Creative, Peterborough bring your brand to life with copy paper printing.

Don't let necessary business stationery be just a convenience. Make a statement and ooze professionalism with personalised NCR pads. Featuring your brands logo and artwork, Start Creative make NCR pads both stylish and easy. Available in a range of sizes from A6 to A3, in pads of 15, 25 and 50 sheets.

NCR paper, also known as 'No Carbon Required Paper', is a thin sheet of non-carbon copy paper which allows handwritten forms, contracts and receipts to be duplicated with ease, and comes in sets of two or three, duplicated pieces of carbon copy paper glued together to easily transfer handwriting written on the top page.

NCR pads are ideal for many businesses to use as receipts, invoices, delivery notes and purchase orders.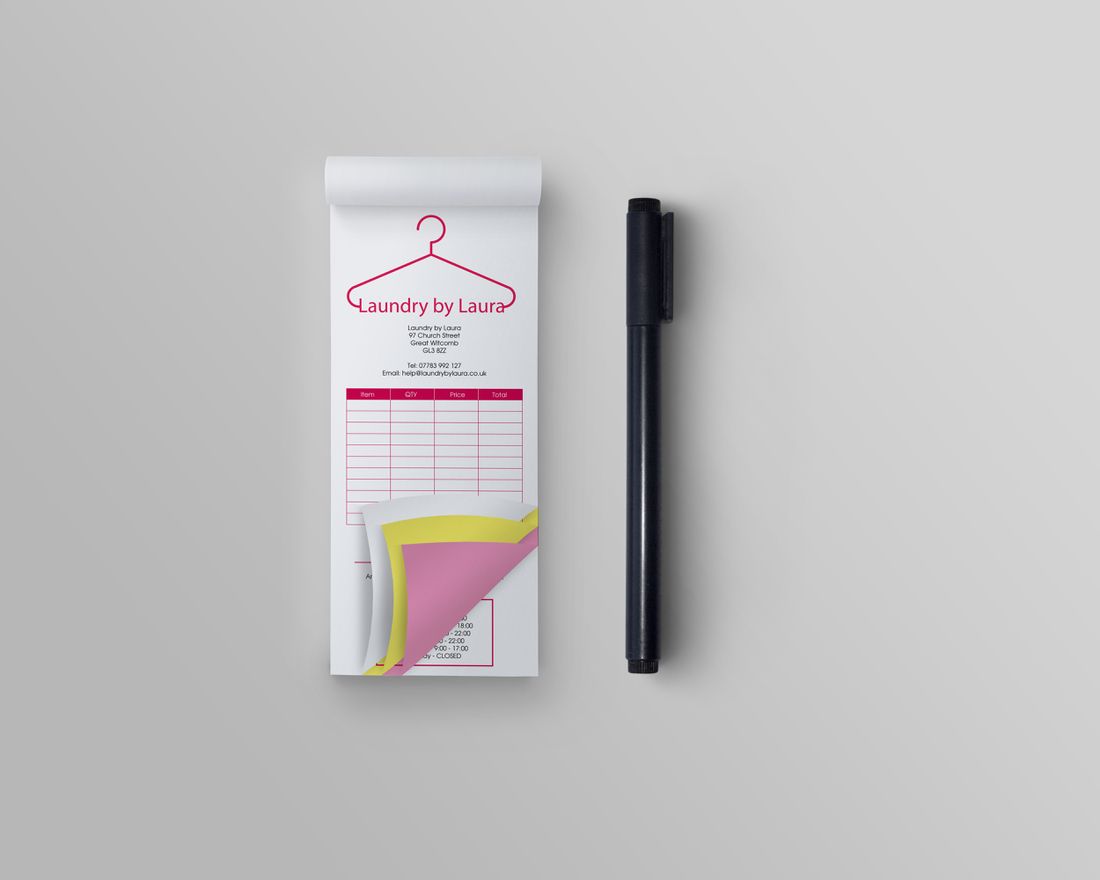 Note and Desk Pad
STATIONERY
Notepads are more than just sheaves of paper – they're an invitation to get creative from the front cover to the very back page. The cornerstone of office communications and the place where memorable projects and writing begins. Add your own touch with the personalised notepad options available from Start Creative, Peterborough.

If you want professional company branding across the board, or to add an extra touch of character to something of your own, we offer personalised notepad printing services in a range of customisable colours and sizes. If you're planning an event or seminar, we can help you to prepare branded design notepads with your choice of cover and page, so you can stamp your personality on proceedings in an innovative way. Add your company logo and slogans to your deskpad so attendees get an immediate idea what to expect at the event, and to increase your brand's presence wherever you go.