Inspire future customers with A-board printing from Start Creative. Feature your designs on this versatile canvas to help convert that all-important foot traffic into regular custom. Place your A-frame outside your shop and impress passers-by.

Spill the beans about your sale event, introduce a new product with a bang or simply shout about your services right outside your shop with an A-board. These handy pavement signs are the perfect accompaniment to your existing advertising. They're lightweight, weatherproof and easy to move around, giving you versatility and great quality signage in one package. Embrace the versatility of an A-board featuring your own designs and artwork.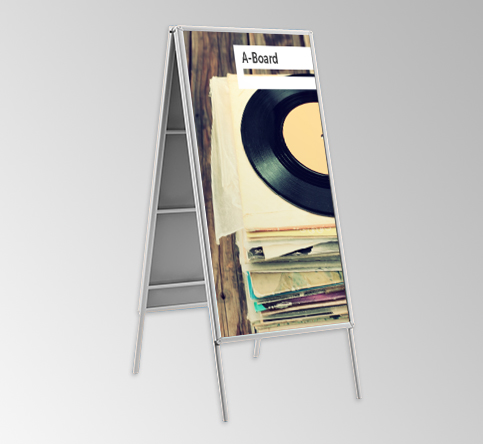 Present your leaflets and brochures in style with a literature stand from Start Creative. From industry exhibitions to the office reception, literature stands are a fantastic way to engage your customer and get them reading about your offerings. What's more, these sturdy stands will fit right in for a cohesive look to your promotional materials.

Our literature stands are designed to hold a range of products, including perfect bound, wiro and stapled brochures, so you can get the word out there in your chosen format. Feature your own marketing material on a brochure stand for your next big event. Not only will these lightweight stands help you display your literature in style, they're easy to pack up and take with you from event to event. They fold down to a manageable size so you can easily transport them, then quickly pop up ready to present your latest written work.

Choose from A3, A4 and A5 literature stand sizes to match the material you're printing off to present customers.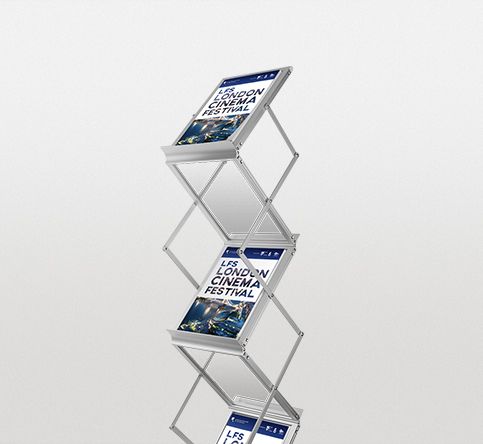 Perfect your short-term signage with our range of correx boards. Featuring your own branding and designs, these eye-catching signs will make an instant impression on prospective customers. Lightweight and versatile, these quality boards will help you send the right message with style.

Bring your signage to life and ensure the personal touch by adding your own creative flair as you work alongside Start Creative. Opt for our correx boards and you'll be choosing a great, lightweight option for outdoor and indoor signage. Make a statement, send a message to passers-by or encourage new customers into your store when you opt for these versatile correx boards.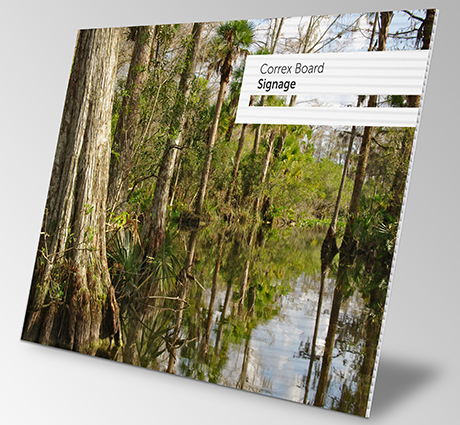 One of the most popular boards in the signage industry, Dibond boards are the durable solution to your advertising needs. Long lasting, sturdy and the perfect canvas for excellent visuals, this is one of the best materials for your signage project.

Kick start your campaign, advertise a new product or catch a potential customer's eye when you print on Dibond boards. Unleash your imagination and get to work on creating your signage with the help of Start Creative. With your own branding and designs printed on a quality Dibond sign, you can easily produce a stunning display, whatever the occasion. Durable, high quality and easy to design, let a Dibond sign transform your advertising efforts.

Whether it's an event or a window display that calls for high-quality imagery, Dibond boards are perfectly suited. The combination of aluminium and plastic in this sign makes it ideal for both internal and external use.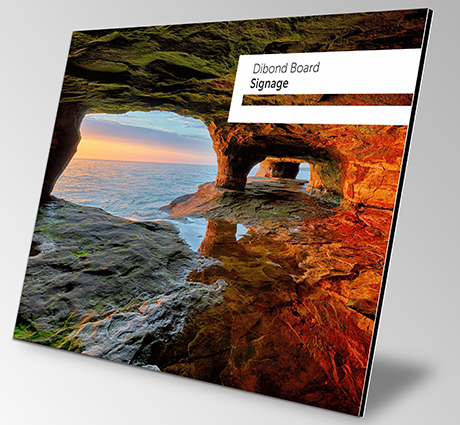 At Start Creative, we know how vital it is to have promotional materials that really stand out. That's why we offer a selection of printed flags to help you stay ahead of your competitors and grab your customers' attention. Created to your chosen look featuring your brand's logo, artwork and message, we'll produce your final product to the highest quality in no time at all. It means you'll be ready to promote at events and exhibits or even in the foyer of your business, in a flash.

Not only are our flags an impressive marketing feature to promote any trade show or conference, they're durable and easy to transport wherever you go. Not to mention they're machine washable, safe to iron and fire resistant. Printed flags are the perfect promotional tool for a variety of events, and an ideal choice for foyers and shop fronts. Take them with you to conferences and trade shows, or create a prominent display designed to hook clients the moment they walk through the door.

A personalised flag offers a bold, eye-catching advertisement that is guaranteed to bring high impact to any marketing push. Great for bringing attention to a sale or even attracting new clientele at trade shows, flags are a cheap and handy marketing tool to consider.

With so many printed flags to choose from, selecting the right one can be tough. Window flags are the ideal choice for shop windows, whereas teardrop and wing banners are great for tradeshows and exhibit displays.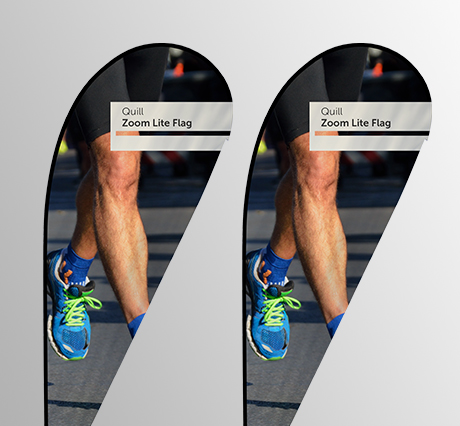 Create a high quality display sign with foamex board printing at Start Creative. Shout about your next campaign or let potential customers know about an exciting event with our weatherproof boards. Whatever you need it for, our foamex boards are perfect for both indoor and outdoor advertising, making them a versatile choice.

Available in a range of sizes, foamex boards are the ideal option for all of your advertising needs. If you're looking to feature a high quality image to grab your audience's attention, these boards offer a brilliant canvas for stunning visuals. What's more, they're lightweight too, ideal for attaching to walls or a variety of surfaces.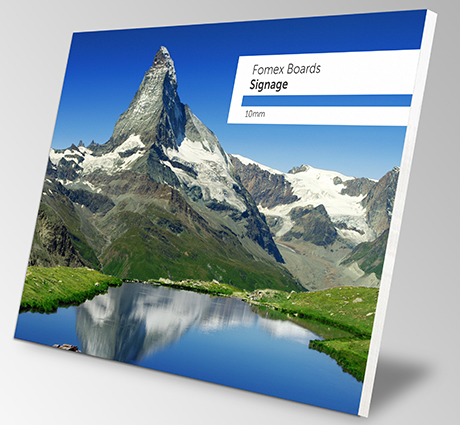 Our LED light boxes come in a choice of 6 different sizes and are a fantastic and exciting way to tell the world about your next event.

Your artwork will be brought to life with the clever, low energy lighting and 32mm silver, snap action frame. Perfect for displaying your message clearly and effectively with our stunning 200gsm White LightBox Posters.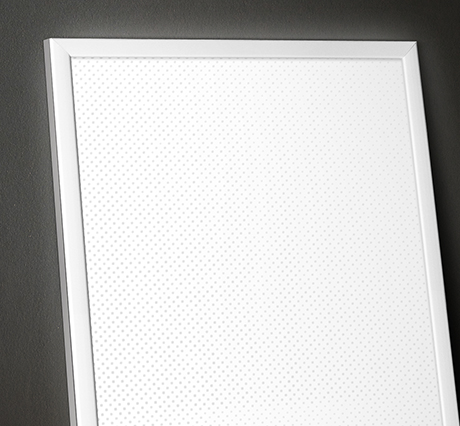 For a sturdy and eye-catching display, choose custom magnetic signs from Start Creative. These marketing tools can be cut to different shapes and sizes, so choose the one that best suits your planned application. They're coated with PVC foil on one end to protect the artwork, while on the other side we apply a matte UV varnish that protects the surface you're sticking the sign to.

These magnets are durable and weather-resistant. If you're thinking of ordering some new signage for a vehicle, you can be sure of lasting visual impact on the door of your car or van.

If you want to give customers a small memento of your services, why not print out custom magnets for your next workshop or trade fair? We can print them at a small-enough size to take pride of place in the kitchen as fun fridge magnets or choose a size and shape that can liven up their workstation.

Whatever your requirements, at Start Creative, Peterborough, we'll help you produce something that's attention-grabbing and inspired.
If you want to promote a new product with a point of sale display stand, or need to bring out the big guns at trade exhibitions, try our pull up roller banner printing service. These lightweight, portable roller banners are an ideal attraction for your next promotion. Our Standard Roller Banners measure 2000 x 800mm.

If you want to make a visual impact on the showroom floor, or promote a new product or service at your next industry event, our roller banner printing service can help increase visibility across the bustling aisle. Get your message out there using an attention-grabbing image or logo, and let your pop up signs do the talking without any of the hassle.

Start Creative, Peterborough offers roller banners in a range of sizes, from the more discreet desktop size to an extra wide, extra loud display stand. Plus, with our premium roller banners you can use interchangeable deluxe refill cartridges to display different banners using the high-quality metal stand.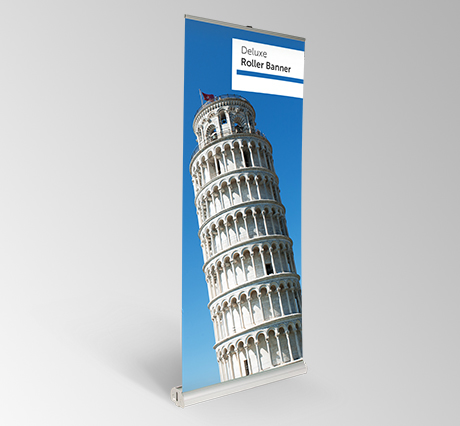 Vinyl Banners are a sure-fire way to get your message across in a big way. Printed full colour at 300dpi onto heavy weight 500gsm all weather vinyl banner material (PVC) - making them suitable for use both indoors and outdoors.